SUPERCRUSH "I've Been Around" 7"
$

5.99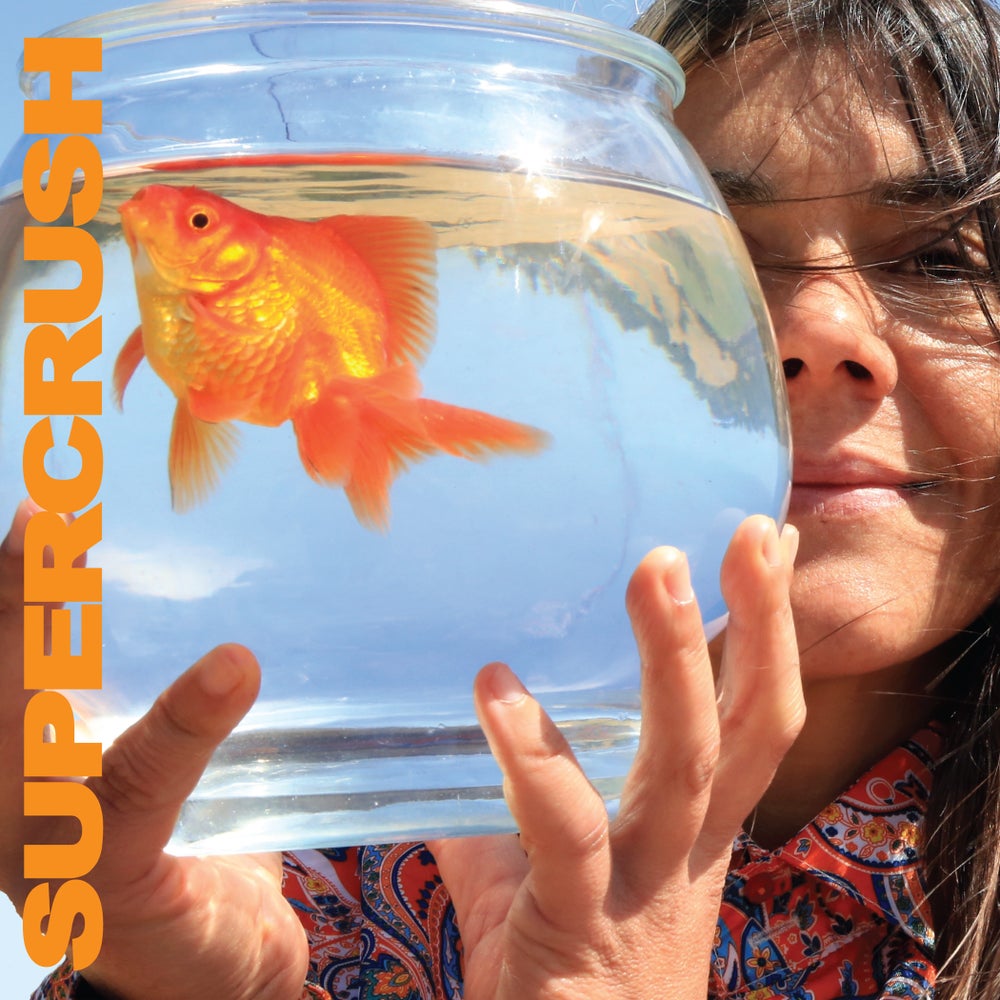 **Update (Dec 27, 2017) :: Due to a printing error, there will be a slight delay on shipping for this item. New expected ship date is early February. We apologize for the delay. Down to less than 5 copies of the Orange version so act fast if you want one.
(DEBT #19) After far too long Supercrush is finally back with Supersingle #3. Luckily the wait has been worth it and the reward is two more hummable ear-worms that will refuse to leave your head. The A side, "I've Been Around," is two minutes of uptempo summertime guitar-pop perfection, full of stacked vocal harmonies, rock 'n' roll flourishes, and just a touch of fuzz when it really counts - quite possibly the 'Crush's catchiest tune yet. Side B, on the other hand, finds the group exploring somewhat more bittersweet territory with the song "Brutal Honesty." While equally as melodic as the A side, "Brutal Honesty" takes the energy down a notch in order to evoke a more forlorn set of emotions, landing on the the cliché, but inescapably accurate truism: "life's not fair." Not exactly a "feel good" song, and yet, it strikes that irresistible chord of melancholy that aches so pleasantly.
Limited to 100 copies on Orange vinyl and 250 copies on Black vinyl.
Check out the video for "I've Been Around" here:
http://exclaim.ca/music/article/supercrush_pays_homage_to_spike_jonzes_goldfish_skate_clip_with_new_music_video
USA version is available via Painter Man Records:
http://paintermanrecords.bigcartel.com/product/supercrush-i-ve-been-around-7
**Please note that postage calculations can get a bit wonky on here when you order multiple items - we will refund any shipping savings once your order has been sent if there is any to be had. Thanks!